Pastor, God Grows Churches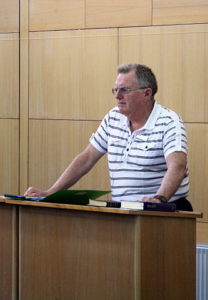 When I finished writing this post I had a toss up over what its title should be. So here is the alternative heading: Pastor, Neither Men Nor Methods Grow Churches. Theologically I am hugely indebted to Gerald Bray. This is true in part because in addition to being a world class scholar and superb writer he endeavours to make difficult theological concepts not only accessible but applicable and pastoral (see these two recent posts, on mixed-sex friendships and the Bible). In addition to the above, Bray is delightfully witty. These attributes were recently on display when Bray was asked a question about the church growth movement.
Bray asked us to imagine a conversation taking place soon after the events of Pentecost in Acts 2. A man says to his friend, "Hey, did you hear about Peter's new church in Jerusalem?" "No," replies the friend. "He's doing incredible work there: 3000 conversions last week. It's still really early but I heard he's going to start offering seminars to outline his ministry model and impart strategic tips." "Amazing. Do you know what books he's been reading: Julius Caesar or Philo? Maybe Plato's Republic." "Let's be honest, it's definitely Julius Caesar. Everyone knows when he came to Rome it was a city of stone but he's left it a city of marble."
Bray's point was simple. Peter's sermon in Jerusalem resulted in 3000 conversions, but that incredible success had very little if anything to do with Peter. He was not a dynamic leader, visionary, or master strategist. In fact, he stumbles his way through the Gospel accounts and falls at the last hurdle—only to be graciously reinstated and commissioned by Christ. Peter did actually go on to write two books, or letters (1 Peter and 2 Peter), which tragically omit his secrets to successful ministry and church growth. Or did they? "Blessed be the God and Father of our Lord Jesus Christ! According to his great mercy, he has caused us to be born again" (1 Peter 1:3). "His divine power has granted to us all things that pertain to life and godliness" (2 Peter 1:3). Paul puts it another way, in 1 Corinthians 3:6-7, "God gave the growth…neither he who plants nor he who waters is anything, but only God who gives the growth." 
Bray's imagined conversation, which I have taken liberty to embellish, highlights a few related and dangerous trends in the church today. One, which I have highlighted in its own post, is the overemphasis of secular leadership principles. But it is a short step from enshrining corporate gurus to treating pastors in the same vein. Today coming from almost every corner, from social media to conferences and seminars, church leaders are being called to imitate more successful church leaders. As one friend often says to me, 'Everyone is trying to clone success.' This is because we wrongly attribute growth to men and women, to human strategies and ministry paradigm shifts. We forget what both Peter and Paul express clearly above: God grows churches. We forget what is evident in Acts 2: God saves sinners. Listen to F. F. Bruce on the latter passage, "Their numbers were constantly increased as more and more believers in Jesus were added by Him to the faithful remnant. It is the Lord whose prerogative it is to add new members to His own community; it is the joyful duty of the community to welcome to their ranks those whom Christ has accepted." As John Piper often reminds us, 'The one who does the work gets the glory.' Therefore, even if only unwittingly, when we ascribe the growth of a church to men or methods we rob God of his glory.
Let me bring another passage from Acts to mind. In Acts 8, Peter and John lay hands and pray for the Spirit to descend onto the Samaritan believers. This episode is theologically laden so I will tread lightly. But notice how one bystander reacts. Observing their success, for the Spirit comes upon the Samaritans, Simon offers Peter and John money saying, "Give me this power" (Acts 8:18-19). Peter's rebuke is fierce, "May your silver perish with you, because you thought you could obtain the gift of God with money! You have neither part nor lot in this matter, for your heart is not right before God" (8:20-21). I wonder if those would be Peter's words for many today. Do we really think we can buy power or success, in the form of ministry strategies and newfangled models? Can we create growth through the imitation of powerful leaders and growth gurus?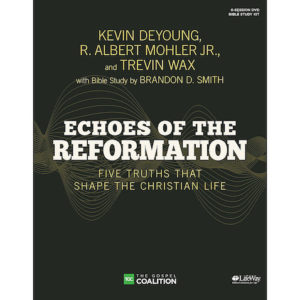 A few years back I showed a video series titled Echoes of the Reformation, to offer a crash course in reformation history and theology at my church. It was filmed as a table discussion between Al Mohler, Kevin DeYoung and Trevin Wax. In the session on Sola Gratia (grace alone), one of the speakers says, "You're not the centre of all things. You don't have to be the center of all things. And you'll never have the joy that you can have in Christ until you realise that that burden is not meant to be yours." The danger today is that when we make men, strategies and models the centre of church growth we inadvertently begin to think the same thing about ourselves—that we are responsible. This is not merely an unbearable burden but an impossible and crushing expectation. Subtly, I wonder if it is the reason church leaders and pastors believe growth can be created or manipulated. Hear DeYoung, in the same video mentioned above, "If I know how to grow this church using means other than preaching the Word and prayer then I'm aiming at something different to what God desires."
If you enjoyed this post there are a few more in this series: