Men's Sexual Sins and Modesty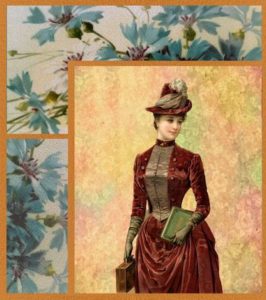 Last week I posted an article titled: Immodesty and Violence Against Women. It was prompted by the important conversations currently taking place in South Africa. Because my sphere of influence is largely limited to the church, my aim was to challenge Christian men with regard to self-control. I deliberately skirted addressing women on the topic of modesty, because those are utterly distinct conversations. As I have discussed the post online, and in person, I have realised that an idea implicit to my previous article was this: we need to unhitch conversations about sexual sin from modesty and immodesty.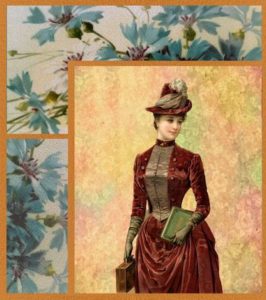 Most people commenting on my post agreed that men need to be self-controlled, however many were then quick to add: women must dress modestly; they must be considerate. This revealed that many Christians believe sexual sin and a women's choice of clothing is connected. I honestly do not think that there is a short path from that mindset to blaming rape - even if only partially - on sexually provocative and revealing clothing. 'She was asking for it.' My friend Anja noted that men laying the responsibility for their failings at women's feet has been the pattern since Genesis 3. She wrote, "It is human nature to pass on the blame for our own sin…we all want to take the easy way out and try make others responsible."
Gillian commented on my article, "I've felt more exposed wearing a full length dress and having a guy pass comments than I have when wearing shorts and t-shirt. The dress wasn't tight fitting." When Jesus addressed lust he said, "If your right eyes causes you to sin, tear it out and throw it away" (Matthew 5:29). Note that it is the eye and not her exposed flesh that is the cause of sin. In fact, the eye motif runs throughout Jesus' famous sermon on the mount. Later he said, "The eye is the lamp of the body. So, if your eye is healthy, your whole body will be full of light" (6:22). That is a notoriously difficult verse. But in this context its meaning seems fairly straightforward. Finally, Jesus delivered a warning against judging others, "Why do you see the speck that is in your brother's eyes, but do not notice the log that is in your own eye?" (7:3). Brothers, stop looking for the speck of immodesty in your sister's eye when your own eyes are jammed with the log of lust.
Gillian went on to write that the church's narrative about sexual sin needs to change. Her point speaks directly to other comments I interacted with online. One man said, "Paul makes it clear: men and women are, and will always be the same irrespective of culture and time. Men will always look at a woman and women will always dress alluringly." But as Gillian rightly says, "We keep telling men that they are lust-filled people. This may have truth in it. But that is not their whole identity." The problem is we treat men as if sexual sin is inevitable; as if temptation can only avoided if women would dress more considerately, or with modesty. Surely Paul meant what he wrote, 'Do not let sin reign in your body, to make you obey its passions…For sin will have no dominion over you' (Romans 6:12, 14). So Gillian concludes, "I can look at a guy on the beach and 'control my urges and thinking,' because I haven't been told for my entire life that that's how women will see and react to men."
My friend Anja also reminded me of 1 Timothy 5:2, where Paul exhorts men to treat older women as mothers and younger women as sisters, in all purity. She then wrote, "This exhortation is not conditional upon what the woman is wearing." I agree with another point Anja made: the problem with the phrase 'violence against women' is that it has no subject and it is in the passive voice. For those of you who are not linguists, she means that it is unclear who is doing the violence (subject). Similarly, sexual sin is something that is done; it does not merely occur. And in the vast majority of cases of sexual assault the perpetrators are men and the victims women. Yet, as she writes, "If all men loved women, as commanded in Scripture, we would not have the problem." Taking her point together with Gillian's, men must correct the narrative about themselves and their view of women. My male identity does not necessitate sexual temptation, while women are not sexual objects. This much should be obvious.
I want to bring this post to an end by returning to the idea of modesty. Legalism about modest dress has hampered the church for centuries, with a wide range of unbiblical definitions and demands made. Yes, when Paul exhorted women to be modest he prohibited braided hair, gold or pearls, and costly attire (1 Timothy 2:9). I do not think these were the 1st century equivalents of tight jeans, lipstick and low-cut tops. As my friend Lori wrote to me in an email, "Clothing, jewellery, hair, and makeup are just the means to an end." They are the search for attention and the desire to be noticed—to stand apart from the rest and even to be sexually alluring. Thus Lori said, "You have to change the heart before the wardrobe. Otherwise we're just covering up the problem."
Stephen, who lives in Ghana, shared from his own church experience, "Older women come to church with cloths to cover up younger woman whom they feel are dressing immodestly. This can be very embarrassing for the younger women, and in some instances they end up leaving the church." Here we must tread carefully. Like the friend I mentioned in my previous post: feelings of guilt, shame and embarrassment typically follow the charge of immodesty. Lori asked me, "Should a woman be shamed to the benefit of men in church?" Is the gaze of his uncontrolled eyes more important than her feelings, her decency? As I briefly unpacked 1 Timothy 2 in my previous article, it seems that modesty is more about an attitude than attire. But as Lori wrote, when we turn modesty into a legalistic dress code, "Women must dress to a standard of modesty that differs for everyone but must somehow be divined lest they face public shaming."
Dressing modestly is an embattled and fluid cultural issue. Therefore in addressing it we must go deeper than exposed flesh to expose the heart. So Lori concluded, "There's a right way to address it—not by singling out and shaming individual women, but from the pulpit so that everyone can assess their own hearts in the safety of the church body."