Christian Responsibility in the Public Sphere
Some time ago I posted on whether Christians should care about politics. The answer I came to was, yes – we should care about the public sphere. The question of what we should do though, was left hanging. I've stolen my answer to this question from Dietrich Bonhoeffer. Bonhoeffer was a pastor before and during WW2, he lived in Germany during the rise of Nazism and he fought it's influence over the church. He's one of Christianity's most significant thinkers when it comes to ethics because he had to work out whether it was okay to do what the government said when it started denying equality and oppressing Jews and blacks and homosexuals. He had to figure out whether the church should be rebelling against the state, whether you could lie about hiding Jews in your basement when the Gestapo come knocking and he actually ended up getting involved in a plot to assassinate Hitler (read about Bonhoeffer in this awesome, though perhaps not entirely accurate, biography). So he did a fair bit of thinking about how the church is supposed to relate to the government and he writes the following:
"...there are three possible ways in which the church can act toward the state: First, it can ask the state whether its actions are legitimate and in accordance with its character as state, i.e. it can throw the state back on its responsibilities. Second, it can aid the victims of state action. The church has an unconditional obligation to the victims of any ordering of society, even if they do not belong to the Christian community. "Do good to all people." In both these courses of action, the church serves the free state in its free way, and at times when laws are changed the church may in no way withdraw itself from these two tasks. The third possibility is not just to bandage the victims under the wheel, but to jam a spoke in the wheel itself."
Hold the state accountable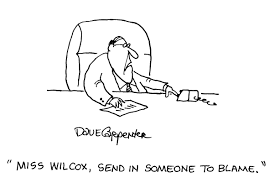 The church's first responsibility is to be a watch dog. That is, the church should decry injustice when it arises but also praise the state in its strengths. The SAPS have caught a cyber-criminal network recently that was robbing the Road Traffic Management Council. The government rightly recognised the advantages of hosting a world cup in terms of national unity. For all it's weaknesses, the state is doing many things right.
This, I think, is where prayer features. Praying for our leaders as Paul exhorts Timothy, "I urge that requests, prayers, intercessions, and thanks be offered on behalf of all people, even kings and all who are in authority" (1 Tim 2:1). These are people acting under God's authority and when they do foolish things they denigrate God but when they act wisely it is to his glory. So pray for, respect and honour them and when it is time for critique do so in that same spirit.
Often the Christian witness in the public sphere is undermined simply by the fact that we only complain, we never have anything positive to say or anything in defense of the government. Our complaints are not characterised by respect and not actually worthy of being heeded. As much truth as they may contain, they totally lack love.
Aid victims of the state
No matter the political systems, some people are undermined. There will always be minority groups, there will always be poverty, there will always be people to whom the state is blind. Our critique and our prayers don't absolve us of responsibility towards those people.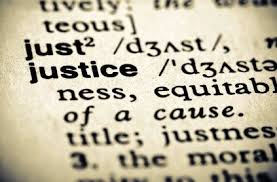 A while ago I worked through Tim Keller's Generous Justice with my Bible study. Keller does incredible job of making clear the responsibility of the Christian towards the downtrodden. It's rooted ultimately in the character of God who comes to us when we are totally undeserving of love and shows us mercy. So mercy in our lives is a reflection of the God who redeems us who shows us unfathomable generosity "he who did not spare his own Son, but gave him up for us all – how will he not also, along with him, freely give us all things?" So now as Christians, recipients of God's mercy and grace, we need to realise that reflecting the image of God is going to look something like that. The ideal is that no one should live in poverty, no family break-down or perhaps in terms that have been used before, "there will be no more death or mourning or crying or pain". Yes we wait for the old order of things to pass away but in this order, we show what we look forward to.
Jam a spoke in the wheel
Sometimes the state's action is irredeemable. It doesn't attempt justice, it attempts injustice. There is nothing that can be redeemed about killing Jews. Closer to home, there is nothing that can be redeemed about segregation of races so the responsibility of Christians is not just to critique it but to fight it. If that means sitting in non-whites seats so be it, if that means sheltering people who don't have their passes in your house, so be it. The system itself is evil.
Of course, this is the most interesting response of the church because it's surprising to find an institution that is normally docile reacting in rebellion but it is rooted in the fact that the state's authority comes from God. So when the state deviates from God's rule and calls for injustice – not just inadvertently allows injustice – then the response is to reject the rule of the state because, and this is the way Bonhoeffer argues it, they've lost that authority from God, they've forfeited it. So it stems also from the fact that our authority is God, and God is a God of justice, and if we promote justice, we will oppose the state's call for evil.