Why We Don't Serve in the Church
Last week I wrote a post unpacking part of John Calvin's Institutes on gifts, the local church, and self-denial. Calvin shows that God is the giver of all that we have, including our gifts. If you are wealthy that is because God has been generous. If you possess a unique skill, your Creator installed it. Whatever you have it is not yours but God's. Because he is the one who gives us our gifts he determines their end: the good of his church and ultimately his glory. The latter of those ends is impacted by how we use our gifts, our attitude and motivation. God is not glorified when we boast in our gifts—however public or impressive the demonstration. We also fail to give him due glory when we refuse to recognise that he is behind the gifts we see applied in the local church. In short, when we realise that our gifts are from God for service of his church and act accordingly God is worshipped.
Off the back of a few conversations about the previous post I felt the need to write a follow-up, exploring a few of the reasons people do not serve the local church with their gifts. I am sure you will be able to add your own observations to the list below, and I invite you to do so, for mine is certainly is not comprehensive.
We believe that our life is our own
The phrase 'self-denial' conjures up images of monastic misery and joyless perseverance. Yet for Calvin it was an unavoidable conclusion of believing the gospel, "We are not our own masters, but belong to God" (3.7.1). Citing both Romans 12:1-2 and 1 Corinthians 6:19 Calvin argues that God made us his own and therefore we should pursue his glory, indeed this is why he brought us to himself and his people. This truth is the root of self-denial, for if we belong to God we can forget ourselves as we find what God made us for. "Let this therefore be the first step, that a man depart from himself in order that he may apply the whole force of his ability in the service of the Lord" (3.7.1). Perhaps the most serious reason we are slow to serve in the local church is this, and it demands honest self-examination: I still believe that my life is my own. Once we understand that Christ has made us his own (Philippians 3:12), Calvin says seeking the Lord's will – increasingly, though not always effortlessly – follows and we will serve others for the glory of God (3.7.2). Self-denial is not begrudgingly serving others; it is the glad service for which God made and saved us.
Our view of being gifted is shaped by the world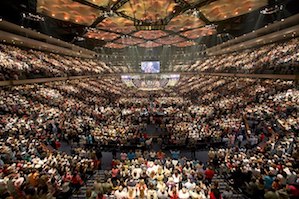 People are celebrated for being exceptional and we are constantly pointed to the achievements of remarkable people. This has lead to us misunderstanding the word 'gifted', limiting it to a small group of hallowed individuals in the local church. But that could not be further from the truth. Passages such as Ephesians 4:7-16 have long been used to perpetuate this error by creating elitism within the local church. Some look at Ephesians 4:11 and believe God is elevating the word or teaching offices above all others. However if you read the very next verse we learn why God gives gifted teachers to his churches: "to equip the saints for the work of ministry" (4:12). If you spend all your time marvelling at a mouth, discussing the shape of its lips and how straight the teeth are, but never recognise that the mouth is designed for nourishing the body, you will starve. Likewise, the word ministries are not to be marvelled at but put to use, teaching the church how to use their own gifts in service of others and equipping them for ministry.
We think too narrowly about gifts
This is linked with the previous point, for it is also an aspect of churches drawn to exceptional gifts but indifferent to the more mundane expressions of love and service. This was at least part of the problem Paul addresses in 1 Corinthians 12-14. Without entering the debate about the continuation of gifts such as tongues and healing – you can read some exploration of prophecy here, and here – let us note something undeniable: Paul does not limit gifts to the 'spiritual' set. He reminds the church that the Spirit apportions many gifts to create a body where each member has a valuable role (12:11-26). There is no place for division, instead we should honour the less impressive members and gifts in Christ's church (12:21-25). Another point often overlooked in churches that boast the more spectacular gifts and manifestations is 12:31-13:13. Though Paul does call on Christians to "earnestly desire the higher gifts" he speaks of a "more excellent way" (12:31; also see 14:1). What is that? Love. Sacrificial service of God's people using the gifts God gave you, regardless of being noticed for it. Unfortunately 1 Corinthians 13 has been misappropriated by so many lazy wedding preachers meaning that when we read 13:4-7 we forget that Paul is referring to relationships in the local church. Love shown practically in God's church is a gift, one that surpasses the powerful and ostentatious 'spiritual' gifts.
We are not encouraged to discover our gifts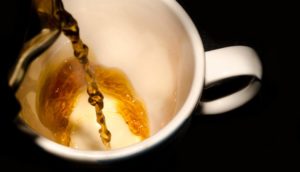 In 1 Corinthians 12:11 Paul says that the Spirit has diversely apportioned gifts to everyone in the local church (also see Romans 12:6). We may not believe that, because few of us feel exceptionally gifted, like the powerful preacher in the pulpit, and we cannot speak in tongues or heal the sick. But listen to the apostle Peter, "As each has received a gift, use it to serve one another, as good stewards of God's varied grace" (1 Peter 4:10). Now while Peter's list does include the more public gifts such as speaking the oracles of God he includes serving in the same sentence (4:11). Peter also mentions loving one another (4:8) and hospitality (4:9). I will admit that I have given too little thought to the gift lists in the New Testament, but I also wonder if most of us have failed to give enough thought to God's varied grace so that we might serve his body. In many churches today it feels like you are either a minister of the word (in home groups, church meetings, or evangelism) or you serve tea. But surely Christ did not give the former group to equip us to serve tea (Ephesians 4:11-12). God has gifted each member of his body for purpose. Discover your gifts and use them in service of your brothers and sisters, to the glory of our heavenly Father.