Unconvincing Arguments for Why Married Couples Must Have Children
Last year I wrote a response to Tim Challies, and what I thought were some weak arguments showing why married couples should not deliberately remain childless. Before we got married, my wife and I agreed that we were not persuaded biblically that couples must procreate in order to be obedient to God. The result of that position has been numerous conversations in the past few years. Therefore the arguments listed below are predominantly points that we have heard or discussed. Unfortunately I do not remember all of the respective sources. But they are certainly commonplace in the debate about deliberate childlessness. Let me say that I do not claim to comprehensively refute these positions. Rather my purpose in writing this post is to encourage conversation.
Two paths in the New Testament: singleness and marriage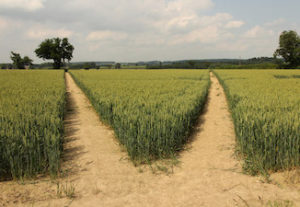 Most likely an erroneous extension of Paul's quite bemusing argument in 1 Corinthians 7, this idea says that Christians can choose either to remain celibate or get married, with the latter necessarily entailing children. This is a reductionistic and narrow point. If the second path involves marriage and children, can we not then conclude that adoption is excluded from the path of singleness? Or that couples that are unable to have children are required to adopt? While those are undeniably the two paths before Christians concerning marriage, it remains an unproven assumption that the path of marriage requires children.
The creation mandate of Genesis means we must have children
This is a statement that warrants a much more detailed and lengthy post, so I will be brief here. The command given to Adam and Eve in Eden must first be considered in its Old Testament context. It was tied to the human commission to fill the earth, specifically given to Israel under the old covenant. As George Athas commented on a previous post on Malachi 2:15, "These words were written within and to people in the old national covenant, for whom having offspring was a national duty. In the new covenant, this is simply not the case, because the new people of God are not a country with citizens inheriting holy land from the previous generation. Those national elements are no longer part of the framework for how we operate as God's people. As such, if someone posits that everyone needs to try to have children, they would need to do so on other grounds."
Having children will sanctify you
"…in a way that nothing else will," is often appended to the above statement. By this people generally mean having children will especially sanctify you. Apart from the fact that this idea is not explicitly taught anywhere in Scripture, it implies some plainly wrong conclusions. If a type of sanctification is on offer in raising children that is not repeatable anywhere else in human experience, we can expect parents to be the most mature and godly Christians. If this were the case, then certainly Paul would not have desired celibacy for anyone (1 Corinthians 7:8). In fact, for marrieds to tell childless couples – and similarly for marrieds to tell singles – that their own path breeds greater godliness is just insulting.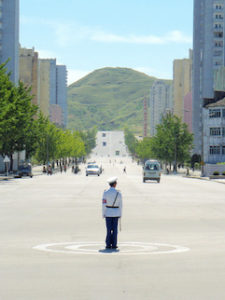 Furthermore, on this point, if you will allow me to be a little silly, becoming a missionary in North Korea or planning a church plant in Eritrea will also sanctify you, tremendously. Though we do not hear missionary organizations appealing for missionaries on the basis of how God will use it to make you more holy. Many decisions will sanctify us, but this does not amount to biblical imperatives to make those decisions.
When married couples choose childlessness it is always selfish
This point has some connections with the previous one, but I will address it separately. There is no denying that there is some truth in this position: for children prove a remarkable imposition and threat to idols of leisure, autonomy, and freedom. Therefore there may be selfish reasons for choosing childlessness, as there may be selfish motivations for remaining single. There is, I think, a double warning that knocks this position back: firstly, we should be very slow to pronounce on motives, since we do not know each other's hearts. Secondly, we are must be very careful not to make our preferences into virtues, and others' into vices. Calvin (2.3.2) wrote of the hydra of wickedness that lurks in each of our breasts. Selfishness can certainly be behind the decision to have children, only I am yet to hear someone who has chosen a childless marriage accuse those with children of sinful motivation. Without knowing my neighbour's heart I should be slower to reach conclusions about her decisions. And when those decisions differ from mine I certainly should not demonize them. 
Birth control means seizing control from God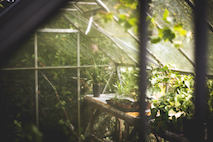 One of the most staggering things I have encountered is that people using this argument have taken contraceptive measures. Calling on other Christians to fully trust God in the area of reproduction eliminates the decision to reach your desired number of children before intervening. Perhaps I am being unfair, or exaggerating the ad infinitum conclusion of this statement, but I feel that it requires those using it to surrender all of their procreative outcomes to the Lord. No contraceptives. Either, birth control, planning the size of one's family, is prohibited because any such action removes God from the picture; or Christian freedom means we make decisions – that are neither right nor wrong – trusting our God who is sovereign in them. People in glass houses should not throw stones.
Children help marriage fulfill its New Testament role
What is that role? It is clearly laid out that in Ephesians 5, to make the gospel plain. The self-sacrificial love a husband is to show his wife is designed to illustrate Christ's love for his people, the church. But I honestly cannot fathom how having children illuminates the relationship between Christ and his church, especially since nowhere in the New Testament is the link explicitly made between marriage and children. I am not denying that the New Testament assumes marriages will produce children, but pointing out that nowhere do we see an imperative to do so. Rowan Williams, in his essay The Body's Grace, points out that regarding marriage the New Testament is noticeably nonbiological in its emphasis. He also quotes John Boswell, who observed that the Old Testament idealises marriage in terms of sexual attraction, not procreation. Finally, he comments that both Jesus and Paul discuss marriage without using procreation as a rationale or functional justification. Children do not help marriage fulfill its New Testament role. I would venture further, though more reading is required, in suggesting that while procreation was a function of marriage in the Old Testament that was not God's purpose in creating the institution.
I hope you will do some of your own thinking, perhaps even respond to some of the points above, or add a more convincing position that I have overlooked.