Song of the Month: I Have a Shelter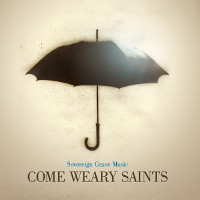 I've decided to be more formal with song introduction at Christ Church Hilton. So, starting in the month of January, I'm going to introduce a song each month that I think should join our music teams' repertoire. I'm going to try to pick songs that can be played pretty easily and, preferably, that are not dependent on either a piano maestro or a guitar aficionado (so anyone can play it).
January's song was "I Have a Shelter" by Steve Cook, Vikki Cook and Bob Kauflin of Sovereign Grace Music. You can find it on its official page.
Sovereign Grace Music has done an excellent job of establishing itself as a high quality source of music that is both lyrically engaging and musically interesting. The composers are all well known in church music circles and it's well deserved.
This song plays with the image of "shelter in the storm". The image used in the first verse as simple encouragement, "comfort in all my sorrows". In the second verse, the image shifts to grace that, in spite of sin, "will not refuse me". Finally, in the third verse, the image is of the Christian life and the burdens and weaknesses of Christians for whom shelter in the storm is "faithful hands that cannot fail".
It has a beautiful melody. We play it in D but we can't quite do the final harmonies that they've put together (they go pretty high). It may be easier to sing it a bit lower but without the harmonies D works well. Also, because it's Sovereign Grace, you can get their lead sheets, guitar chords and piano score for free.
[spoiler title="Lyrics: I Have a Shelter"]
VERSE 1
I have a shelter in the storm
When troubles pour upon me
Though fears are rising like a flood
My soul can rest securely
O Jesus, I will hide in You
My place of peace and solace
No trial is deeper than Your love
That comforts all my sorrows
VERSE 2
I have a shelter in the storm
When all my sins accuse me
Though justice charges me with guilt
Your grace will not refuse me
O Jesus, I will hide in You
Who bore my condemnation
I find my refuge in Your wounds
For there I find salvation
VERSE 3
I have a shelter in the storm
When constant winds would break me
For in my weakness, I have learned
Your strength will not forsake me
O Jesus, I will hide in You
The One who bears my burdens
With faithful hands that cannot fail
You'll bring me home to heaven
[/spoiler]
If you haven't heard it, it's really worth having a look at: