Once upon an Easter in Mzansi...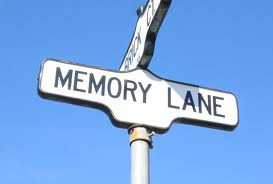 If I were a storyteller I would tell you about the nostalgic memories of Easter time back in the dusty streets of my village in the North West. I would tell you of the all-night vigils we had, bursting with songs from the Methodist Sesotho hymnal (Lifela tsa Sione) that speak of the amazing mercies of God; the beat of the bible and the clashing sound of teaspoons (yes, teaspoons and bibles are musical instruments in the black church); and the passionate sermons from the seven words of Jesus by different preachers shouting at the top of their voice: Go weditswe! (It is finished!). Who can forget the brown marquee tent, the sound of the generator, the tea and cookies that were served at 4 AM during our morning break? I could tell you of my experience of Easter but to put it simply: we made a meal of it!
Depending on where you grew up, you might have had a different experience of Easter. Whether it's Church, or time with family eating pickled fish (some Capetonians are rather peculiar), or millions of ZCC pilgrims flooding the N1 heading to the 'holy mountain'(yes, Zion is apparently somewhere in Limpopo), egg hunts, the Rand show or hot cross buns; if you live in South Africa, Easter is a very significant celebration. And everything around us reminds us that it's that time of the year again. But one often wonders: what is it that we celebrate? Between Church and every other thing that we associate with Easter, what's really cutting?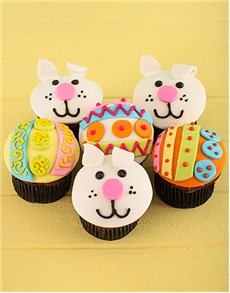 It is of course cliché to say that Easter has lost it's meaning in our day in age. Perhaps the name itself has connotations of bunnies and eggs than Christ… At this point I wanted to complain and mention the different ways in which people (the Non-Christians World, Christian sects and Church-ianity) misappropriate Easter to things other than Christ. You'll be happy to know that I won't do that. I want to rather say something about what this Good Friday (2014) means to me.
As we've been looking at the scriptures this term with the students, the Passover event in Exodus 12 has stood out for me. It is arguably the prototype of God's magnificent salvation. It is a beautiful picture of God displayed as both Punisher and Savior. It is a key moment in the birth of a new nation Israel. And of course Luke's gospel tells us of its fulfillment in the Lord Jesus (22:1 ff.). And we can see from Luke how event of Good Friday is in a similar yet greater sense a key moment in the birth of the Christian faith. The Lord Jesus adds a whole new meaning to the event of the Passover: this cup that is poured out for you is the new covenant in my blood (vs. 20).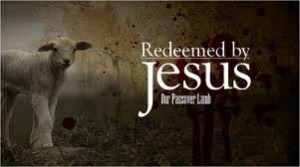 The blood of Christ and his life (similar to the blood of the lamb) brings about a new life and a new identity for God's new people. And it is at times like these at Easter that as Christians we are to remember what he has done. As a new people then how should we remember?
I'm struck by the words of the Apostle Paul as he addresses a church in Corinth:
"Cleanse out the old leaven that you may be a new lump, as you really are unleavened. For Christ, our Passover lamb has been sacrificed. Let us therefore celebrate the festival, not with the old leaven,the leaven of malice and evil, but with the unleavened bread of sincerity and truth."(1 Corinthians 5:7-8)
The thing that strikes me here is the response we are called to have. In a somewhat allegorical way he makes a point that the Corinthians are now a new people; Christ was crucified for them, therefore they should get rid of their old ways and Old behaviors and be different. Thus in a nutshell, for us to remember Christ something has to change in our behavior. In other words, we have not remembered if something in us has not changed. Just like in the Old Testament, time and time again, God's people sinned because they "did not remember the Lord their God, who had delivered them from the hand of all their enemies". And I'm encouraged that this Easter as we remember the death of Christ, it may not just be religious thing that we do, but something that impacts our lives; because a true remembrance of Christ leads to a change in our lives.
 Let us therefore remember what Christ has done, his payment for our sins and the freedom he offers. And that this Easter we may make a commitment to live our lives free from sin as he has truly made us.
Have a blessed easter