Add Works to Your Faith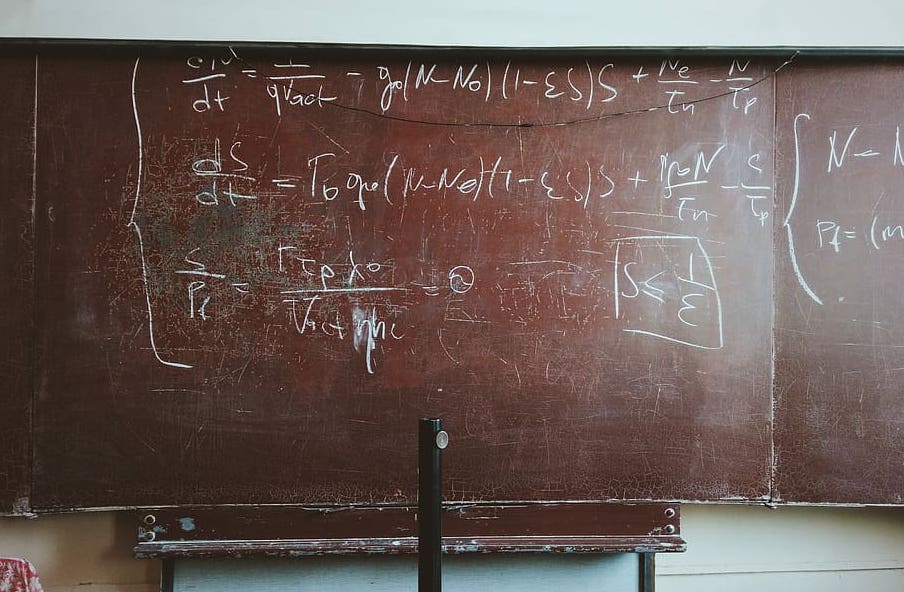 My reasons for writing this post are far too varied for listing. In the spirit of an article I recently edited, let's put it down to the providence of God, because yesterday morning I was reading 2 Peter. This short epistle is found in what I like to refer to as the New Testament's 'wilderness,' between the Pauline epistles and Revelation. The technical term for this collection (including James, 1 Peter, John's letters and Jude) is the 'Catholic Epistles'— perhaps this designation explains why these New Testament books receive a wide berth from many readers today. But that discussion is for another post. In this article I want to think a little bit about the faith-works distinction and the role of works in the life of believers.
Peter opens his epistle, "To those who have obtained a faith of equal standing with ours by the righteousness of our God and Saviour Jesus Christ" (1:1). Briefly, we might observe two things here. The first is this: by "faith of equal standing with ours," we can correct the misnomer that some Christians abound in faith while others barely muster enough to be saved. For the apostle Peter sees no distinction between himself and the scattered, very ordinary believers he addressed. Their faith is grounded in its object: the person and work of Jesus Christ. This links to a second observation. "By the righteousness of our God and Saviour Jesus Christ" implies that just as believers are not more or less in the faith, neither are they more or less righteous. Bringing these observations together: throughout the New Testament we learn about justification by faith (i.e. being declared righteous by God through faith in Christ). I would suggest that this theme is at least hinted at in this opening verse.
While some readers might find the above exegesis a little tenuous, others will simply be asking: 'So what?' After all, if you attend a Protestant church then it is likely that you hear about justification by faith every Sunday. Any pulpit worth a fraction of its Reformed salt will regularly announce that the Christian's standing before God is secure on the basis of nothing other than Jesus Christ's work on the cross. Sola fidei. Thus we sing, "My hope is built on nothing less / than Jesus' blood and righteousness." Faith is directed towards him; Jesus is the object of our faith. Returning to the imagined interjection, 'So what?' my concern is that we tend to think faith is where the Christian life stops, rather than where it begins. Though we are declared righteous before God through faith in Jesus Christ, we are also called to become righteous. But many Christians fed weekly with a reductionistic view of Christian faith will read the preceding sentences as smuggling in works-based righteousness.
Consider question 32 of the New City Catechism (NCC), which asks: "What do justification and sanctification mean?" The answer, "Justification means our declared righteousness before God, made possible by Christ's death and resurrection for us. Sanctification means our gradual, growing righteousness, made possible by the Spirit's work in us." Some readers will likely accuse the NCC of unhelpfully blending justification and sanctification by mentioning righteousness in both—surely, a dangerous slip backwards into Roman Catholicism. But the New Testament does not limit righteousness to justification nor holiness to sanctification. Though these categories may be pedagogically helpful they deprive us of an important biblical category: righteous behaviour and just action. Paul, of all people, actually said, "Flee the evil desires of youth and pursue righteousness, faith, love and peace, along with those who call on the Lord out of a pure heart" (2 Timothy 2:22; similarly 1 Timothy 6:11).
Let us return to 2 Peter and the reason I initially sat down to write this post. A few verses into the epistle we read, "Make every effort to supplement your faith" (1:5). 'Peter, shut the front door, you papist infiltrator. Get out of here, and take James with you.' But there it is, just four verses on his opening about a righteousness linked with faith and creating an equal standing among believers: "supplement your faith." Peter then exhorts Christians to add virtue, knowledge, self-control, steadfastness, godliness, brotherly affection and love to our faith (1:5-7). No, these are not characteristics or actions that we simply cannot do; or those that only Christ accomplished, allowing us to collapse the New Testament's moral demands back into justification by faith. Don't do that. Please. That may be how you've heard the Sermon on the Mount preached (Matthew 5-7). If it is, do yourself - along with your neighbours - a favour and read through it again—then live in obedience to the Lord Jesus Christ. Supplement your faith. Become righteous through obedience.
As we close, Peter says that by adding to our faith we will become effective and fruitful (1:8); being reminded that we were cleansed from our sins (1:9); and making our calling to follow after Christ sure (1:10). Christians who pursue righteousness, those that supplement their faith with obedience, will be more effective and have greater assurance of their salvation—according to the apostle Peter. "If you practise these qualities you will never fail" (1:10). He doesn't say, 'You will fail if you attempt to practise these qualities and virtues.' Peter is holding out for believers the distinct possibility of righteousness. Question 34 of the NCC asks whether we need to obey God, since we are saved by grace alone through Christ alone. The answer provides a fitting conclusion to this post: "Yes, because Christ, having redeemed us by his blood, also renews us by his Spirit; so that our lives may show love and gratitude to God; so that we may be assured of our faith by the fruits; and so that by our godly behaviour others may be won to Christ." So, in conclusion, add works to your faith. Do so without fear of becoming self-righteous while pursuing the possibility of being more righteous.