Christian, Pray to the Lord of the Harvest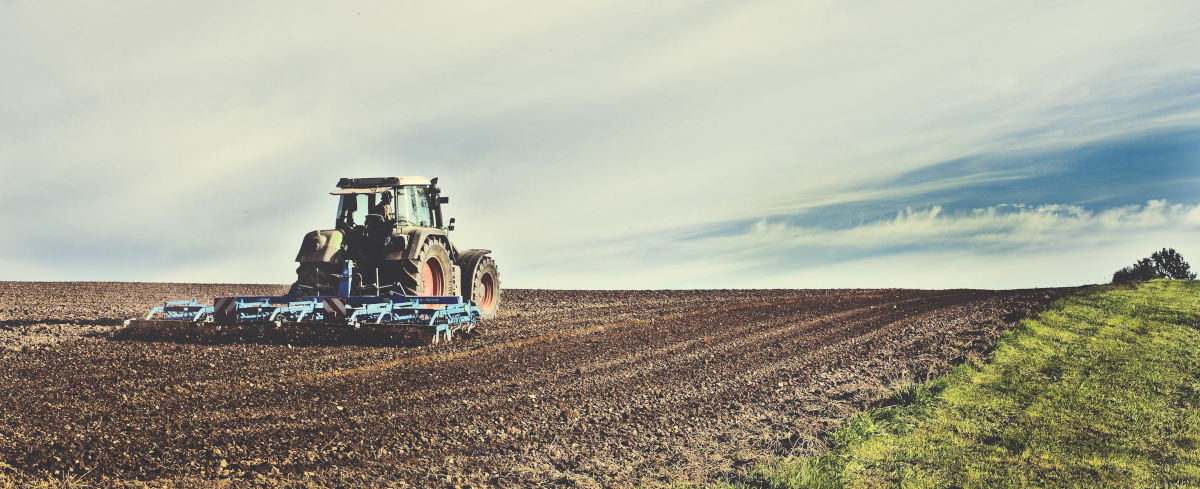 Last year I attended a conference for African Presbyterians. It was a privilege to meet brothers and sisters from around the continent, and hear how God's gospel is gaining ground in countries and regions I would struggle to point out on a map. In addition to many encouraging conversations, I relished sitting under the teaching of my African brothers because such exhortations always expose my Western bubble. It is difficult to deny that many South African churches are more Anglo-Saxon than African. We read books and listen to sermons from Americans, Australians and the British. I perennially out of touch with the continent, with Africans. Therefore, we should not only welcome but must search for those voices that we've historically ignored. This is not only right and necessary, but very often for our good.
One of the shorter exhortations at the conference was on prayer. The preacher, quite simply, picked up on Jesus' imperative in Matthew 9:28, "pray earnestly to the Lord of the harvest to send out labourers into his harvest." No doubt, for many readers this is a familiar verse. After all, the Book of Common Prayer regularly invites Christians to pray for the extension of Christ's kingdom, "Grant that by the witness of those who serve our Lord Jesus Christ wherever they minister your word, perishing souls may be saved." Despite this, I cannot recall regularly pleading with God to raise up gospel workers for the mission field.
On the other hand, the Lord's Prayer is staple. It's memorised, preached through and often used to structure corporate prayers as well as public and private intercessions. But why do we regularly find, "Our Father in heaven," on our lips yet rarely, if ever, "Send out labourers"? Might it be that mission is not on our hearts? After all, Jesus did say that what one finds on the lips is rooted in the heart. I don't know. Is it because praying about the harvest field requires me to think outside not only of my neat little life but also beyond the confines and comfort of my local church? Perhaps. Or it could simply come down to the fact that the emphasis on missions has been lost amid the scramble to build empires—I mean, local churches. Whatever the reason, Jesus' words certainly challenge both my attitude and practise.
In the sermon I mentioned above, the preacher noted that there aren't many actual commands to pray in Matthew's Gospel. In fact, there are just five: pray for those who persecute you (5:44); the Lord's Prayer (6:9-13); pray that the destruction of Jerusalem doesn't occur in winter (24:20); and Jesus' exhortation of the disciples in Gethsemane (26:41). We have already noted the fifth, "pray earnestly to the Lord of the harvest to send out labourers into his harvest" (9:28). Something to note about that list is that two of the imperatives (24:20 and 26:41) are somewhat more historically circumstantial than the others. In other words, Jerusalem has already been sacked and Gethsemane was a uniquely unrepeatable event. This leaves three commands to pray. But I cannot tell you when last I prayed for those who persecute me or churches in other parts of the world (5:44); or that God would send labourers out for his harvest (9:28). Now, I don't have anything against the Lord's Prayer. Leaving aside praying for our persecutors - for now - I am interested in why we either often ignore or are simply unaware of Jesus' command to pray for more gospel workers going out into his field.
Years ago I wrote a post titled Beware the Love of Missions. In it I pointed out that it's easier to love missionaries than those in your local church, because you don't have to get tangled in their lives. Perhaps this article functions nicely as that post's obverse. We might say, 'Beware Indifference Towards Missions.' Have we as individual Christians become so wrapped up in ourselves that our faith is little more than the balm that gets us through? Are our churches so consumed with their own growth that they have forgotten the desperate need for gospel proclamation? Are we content that hundreds gather Sunday by Sunday to 'receive a word' yet are never convicted that God might be sending them? Why are we content with so many passive attendees in the local church? Why aren't we bigger on planting, sending and supporting missions? That seems to be what the early church was largely occupied with. Have we accepted too narrow a mission field? For we expand the suburban church empire while the majority of South Africans languish far from it.
As John Piper has put it, a little controversially, there are three types of churches when it comes to missions: those who go; those who send; and those who are disobedient. But what are we if we don't even earnestly pray to the Lord of the harvest to send our labourers into his harvest? When did we become so indifferent towards the lost? For all the significant shortcomings of the missionary movement, they did - at the very least - have a keen interest in God's global harvest. I'm sure that many of them would have much preferred to stay home. They could have silenced their calling by reminding one another of the need for gospel proclamation among their own people. So let us pray that God will give each of us a vision beyond our own metaphorical backyard. Let us earnestly pray that God might convict us and send us, raising both those willing to go and others to support them. Pray earnestly to the Lord of the harvest to send out labourers into his harvest.